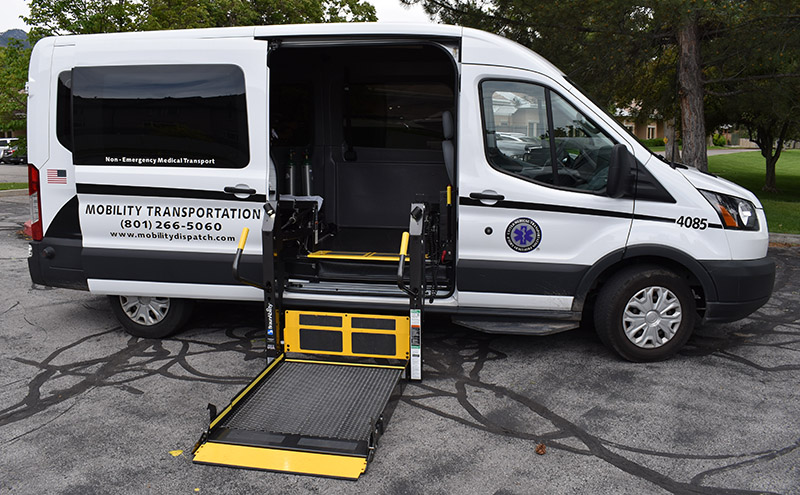 Non-Emergency Medical Transport Vans
Mobility Transportation Services is used by individuals, businesses, and facilities to transport both ambulatory, wheelchair, and stretcher passengers. We provide safe and secure transportation for nursing homes, rehab care centers, hospitals, alzheimer's and dementia units, company conventions, airport transports, and more.
For people with disabilities who use wheelchairs or are otherwise incapacitated, transportation to and from appointments or other occasional travel needs can be problematic - that is where we can help!
Non-Emergency Medical Transport Vans
High Roof for Ease of Entry
Rear access with ramps
Commercial Wheelchair Lifts
4 Point Wheel Chair Restraints
Stryker Stretcher Lock System
Low Step Full Entry Door
Air Conditioned and Heated
Quiet and Comfortable
Affordable and Reliable
Drivers are safe and friendly
Vans are clean and maintained
Medical Appointments
Doctor's Appointments
Non-Emergency Hospital Visits
Hospital Discharge
Dialysis
Physical Therapy Rehabilitation
Stroke Rehabilitation
Pulmonary and Cardiac Rehabilitation
Non-Medical Occasions
Long Distance Trips
Airports
Train or Bus Stations
Games
Special and Family Events
Airport transportation to and from